M
gr

. Petr Lukáč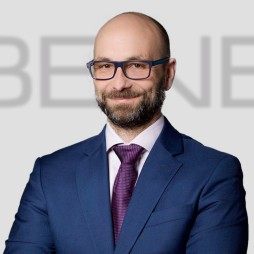 Lawyer: Mgr. Peter Lukáč
Specialization: defense of criminal cases, commercial law, civil law, family law, employment law, debt recovery, hunting law
Education: Charles University Law School in Prague, preparation for state doctoral examination,
Language: English
After finishing university in July 2009 I worked as an articled clerk under JUDr. Pavel Novák at the law firm in Prague, Bohuslava Martinů 1051. There I worked independently with clients from initial analysis to final solution of the case including representation in courts. I gained experience in corporate law (changes in limited liability companies and company spin-offs with creation of new companies), debt collection for banks and insurance companies (discovery, enforcement, and insolvency proceedings), and in providing legal advisory services (Legal Rescue Service).
During my training I gained experience in private law, particularly in the area of real-estate, service contracts, inheritance, family law (divorce proceedings, settlements of jointly owned assets, child care), draft law and more. I worked at the law firm of JUDr. Prokop Benes since May 2011 and gained experience in all areas of law with focus on criminal law and defense of clients in the criminal proceedings.
Since February 2013 I work in cooperation with JUDr. Prokop Benes as an independent lawyer.